Cristallo Gold is a visually striking quartzite of Brazilian origin: it features a wonderful contrast between the cool tones of white marble and the warm tones of golden and amber veins, which together create a wonderful translucent effect.
It is an ultra-compact surface that imitates the effect of crystal, ideal for creating spaces with a touch of glamour. The delicate background provides the perfect base for its golden pattern that is both modern and timeless.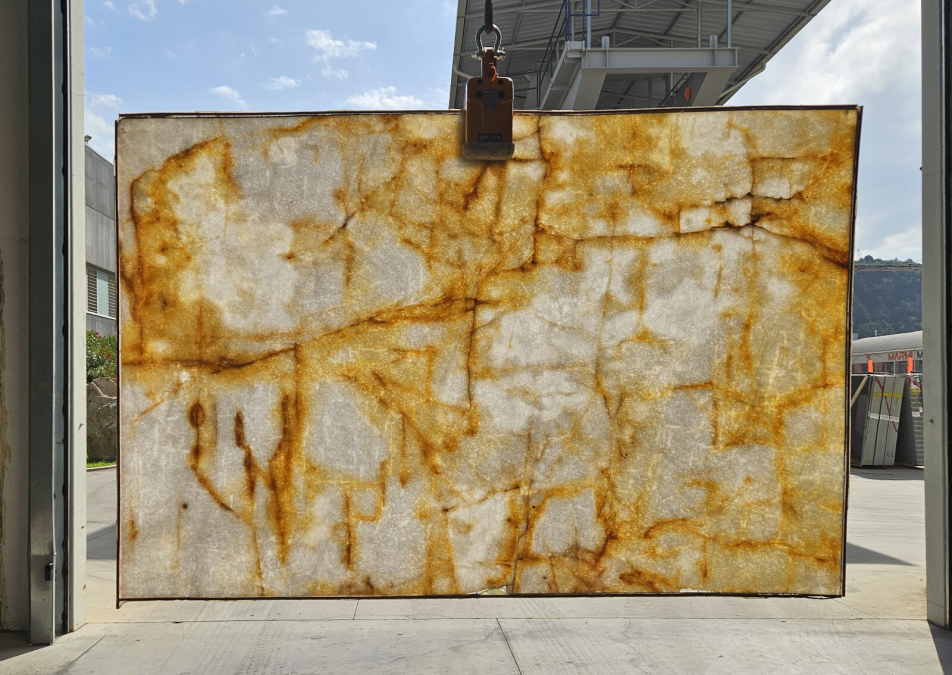 Back-lighted Cristallo Gold
The Brasilian Cristallo Gold quartzite is characterized by its great versatility as it is used to add an elegant and luminous touch to delicate environments such as kitchens and bathrooms as well as to floors, walls and classing of indoor and outdoor spaces.
Thanks to its transparency, it is also recommended as an back-lighted stone to create striking designer furnishings.
Typology: QUARTZITE | Color: WHITE | Origin: BRASIL

The transparency of Cristallo Gold
More info about Cristallo Gold?
If you have any question contact us