50.000 sqm
THE COMPANY
1.100.000 sqm
FINISHED IN ONE YEAR
837
MATERIALS
IN OUR WAREHOUSE
2 SHOWROOM
12.000 sqm OF EXPOSITION

OUR STORY
Stocchero Attilio e C. S.R.L. was born in December 1983 in Volargne with the purchase of the first piece of land by the founder Stocchero Attilio that, with the help of his sons Giorgio and Elena, began to work and trade slabs of Botticino, Travertino Romano and Breccia Sarda.
From that moment begins the gradual and continuous growth of the company both at structural, organic and commercial level.
From 1988 to 1990 the commercial horizons were broadened: the company purchased not only in Italy, but directly from countries in different parts of the world, allowing it to implement the quality and range of materials offered.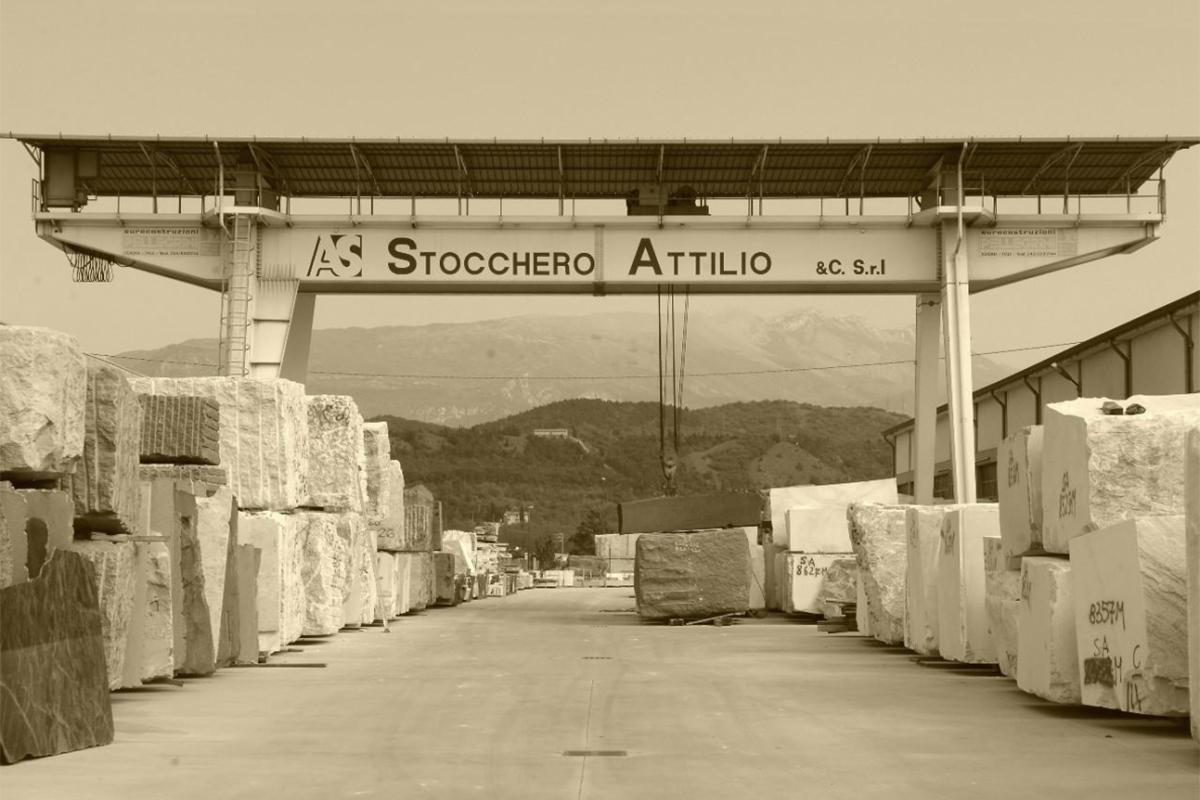 At the end of the 90's, the commercial growth makes necessary a structural enlargement, which occurred with the purchase of new land and factories for a total of 17000 square meters.
In the 2000s, the North European, German and United States markets expanded thanks to Giorgio's keen vision, who, as CEO of the company has built commercial partnerships able to bring the company to make a name for itself on a global level.
In 2013, the increase in sales, makes it necessary to invest in machinery and equipment: new lines are installed that allow to double the production activity.
In just two years, from 2015 to 2017, the dream of building two salons dedicated entirely to the display of slabs is realized, bringing to light STONE LIVE 1 and STONE LIVE 2, spaces where the customer can admire the finest marble, granite, onyx and quartzite.

In recent years, since 2018, the company has pioneered investments in Industry 4.0 in the sector with innovative machinery, equipped with anthropomorphic arm and technologies, which allow it to process about 1,100,000 MQ of slabs annually and effectively satisfy an increasingly demanding market.
Stocchero Attilio e c. is the perfect combination of tradition and innovation but still able to preserves and encourage the enthusiasm for new technological projects and new commercial challenges.